Monday, November 23, 2009
Magoo is pleased to bring you Cyprien Gaillard's
new video. T
rès Amusant!
Posted by

Jerry Magoo
at 9:28 PM
No comments:

Tuesday, November 17, 2009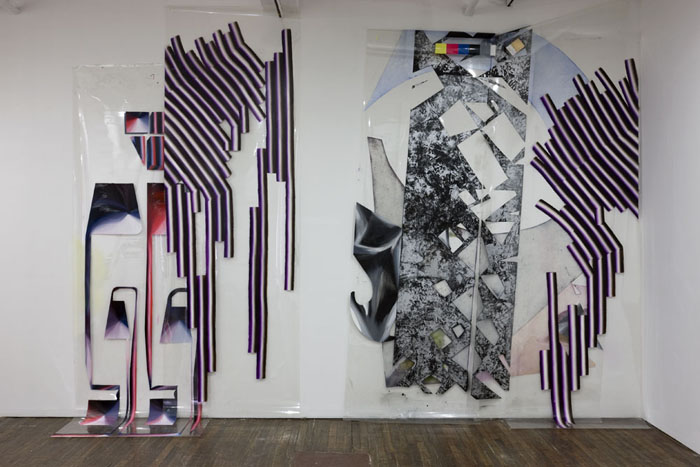 Theez chix's horizons stem from the curious economic nexus that has recently besieged the (NY) art world. That is, their work - perhaps in its desperate search for visibility - dangles oedipally between the self-aware performative economics of their Columbia teachers that typified pre-crisis NY art (Gareth James, Blake Rayne, Reena, etc.) and the recent curatorial desire for work that takes recession-proof sociological hallucinations as its muse (Cyprien Galliard, Tris Vonna-Mitchell, Keren Cytter, etc.) - plus, to top it off, there's bizarre Guyton/Walker worship. Why castigate DIY in lieu of castigating Puerto Rican collectors by making art that has them salivating? Or better yet, why castigate DIY in lieu of literalizing euro-trash? DI's overidentificatory enactment of the "shadier" corners of neoliberal exchange self-consciously steers clear of the aesthetically undesirable politics like child workers, undocumented daylaborers, human trafficking, etc. in favor of the skimmed beauty mentioned in this
review
, leaving one to cynically ponder a "critical" logic that indicts the however-flawed constituent politics of subcultural initiatives as something synonymous with post-Bretton Woods economic exploitation. Do Brätsch and Roder even know what a vegan potluck is? Is a course offered?
Posted by

Jerry Magoo
at 4:08 PM
No comments: